Our Solution is Your Solution!
webOSCAR is a single, configurable, real-time system that automatically schedules, tracks, collects and organizes compliance activities, data, documents and tasks; and analyzes, reports, and distributes individual and aggregate results, outcomes and performance.
Incorporates and embeds subject matter expertise designed by top experts in occupational health and safety, industrial hygiene and OSHA enforcement.
A configurable, easy-to-use automated alternative to time-consuming, error-prone desktop software tools like Outlook, Excel, and Access—or manual paper files, folders, post-it notes, and checklists.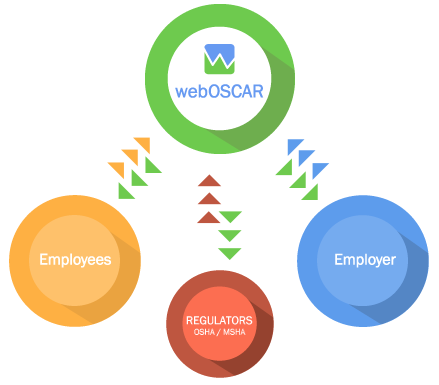 webOSCAR optimizes the compliance workflow by automating repetitive tasks, and by providing built-in, configurable expert rules and decision support to efficiently and correctly manage H&S as a business process.